Flooring
Flooring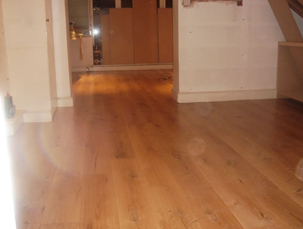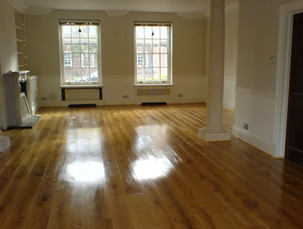 Solid Wood Flooring in Fulham, Southfields and the nearby areas.
Wooden flooring is a great looking, versatile and low maintenance option for your property. However, it's inevitable that over time, wooden flooring will lose its sheen and will begin to look dull and tired. RB Joinery can help revitalise your floor with our restoration service.
The restoration process includes sanding and sealing with stains, fillers, oils and waxes. We use industry-approved dust-free machinery in order to ensure optimum results are achieved. Working carefully and methodically, we will restore your flooring to its former glory, leaving you with a home to be proud of.
We can also professionally fit new engineered board, hardwood, laminate and other wooden flooring as required. Whether it's a traditional or contemporary look you have in mind, we have a great choice of quality coverings, so you're sure to find a style that complements your property.
We provide a comprehensive flooring service and will take care of everything from sanding to finishing.
To find out more about our flooring service please get in touch with us.